A new continent, new adventures – thanks for staying with us until now and please keep reading about our experiences in Australia!
Our entry point to Australia was Melbourne and we spent a few days here. Melbourne is a great city where you can easily spend a week. The first thing we noticed – Australia will really be a big challenge for our budget! You have to pay 40-80 Dollar for a dorm room for two people. So we decided to finally try Air BnB so we would at least have more value for our money. In Melbourne, we stayed in a beautiful, new and modern apartment right around the corner of Victoria Market. The location and the place were great, but our host was quite strange. We arrived at around 2pm after a long drive with local buses and trains from the airport. He opened the door and was very friendly and helpful. The first thing he said was "I´m a alcoholic". The guy was 23 years old. He went to bed right after letting us in because he had been partying until now. We laughed about it because that happened to all of us, but two days later we were a bit annoyed. But let´s talk about Melbourne first.
After a 7 hour night flight we were quite exhausted on our first day. We walked into the city for a little bit and got some groceries. In the evening we met with Sandra´s former Australian colleague. Simone and her husband took us to Thornbury, a more residential area in the suburbs of Melbourne. We went to a little food truck market, had some dinner and sangria. It was a great welcome to Australia and a fun evening. Thanks Simone and Adrian!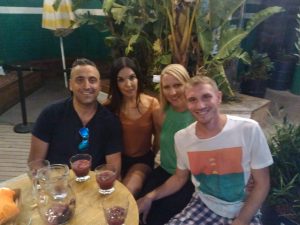 The next morning we got up and got shocked by the weather – the day before we had about 30 degrees and sunshine, today it was cloudy, windy and cold! For the first time on our trip we had to wear our rain jackets. Due to this uncomfortable weather we couldn´t do everything we had planned for the day, so we just walked through the city and tried to find dry places. First we walked through Victoria Market, which got some great fruits, vegetables, meat and fish.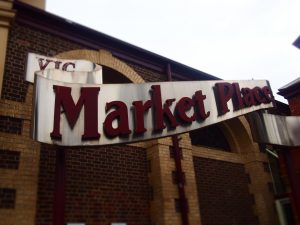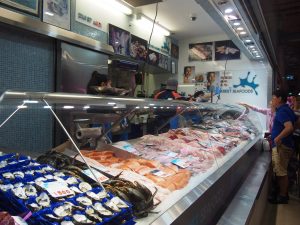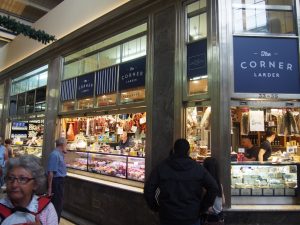 We went to the State Library of Victoria, a really nice place that made us want to study again.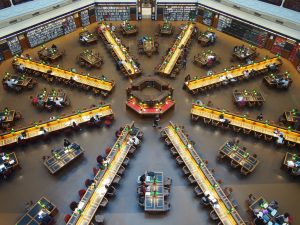 We also visited the free part of the National Gallery of Victoria.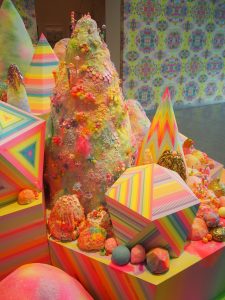 We went to Hosier Lane, a street full of grafities.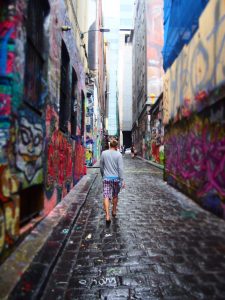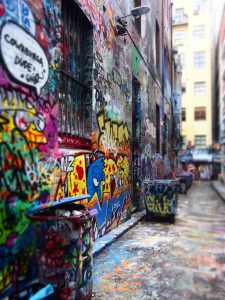 When it still didn´t stop raining we hopped on to the free circle line tram to see the rest of the city.
In the evening we enjoyed our first home-made dinner in four months! Pasta with tomato sauce never tasted that good 🙂 Our host was home at the time and informed us that his friend from New Zealand was arriving today and they might have a few drink at home, which was ok for us of course. But while we were sitting there more and more people showed up and in the end he had a little party at home! We won´t complain because we just joined them and had a fun night as well. They left the house about 2 am after singing happy birthday to Jens who turned 33 that day and we finally went to bed. In the middle of the night we heard the door bell ringing a million times, but we didn´t open.
The next day Sandra got up early and a bit hangover to get a birthday breakfast from Victoria Market.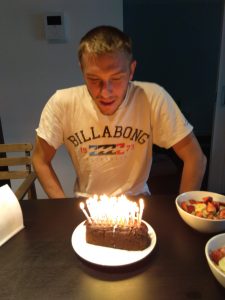 We were lazy that morning and didn´t leave until 12. Right when we left, our host and his friend got home, totally drunk, and started telling us where they trew up last night. Well, great story guys!
Our first stop for the day was the festival ground of the Australian Open. The event would start in two days, but practices were already happening and we were able to watch a few. There were games and information centers as well as concerts.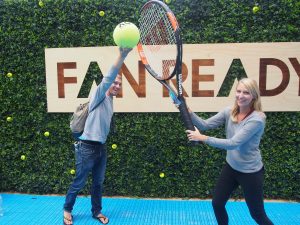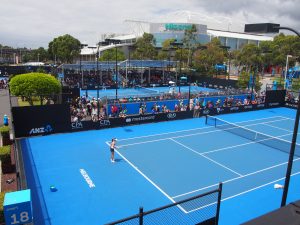 We played tablet tennis at one point and the girl there gave us tickets for the night session on monday night! We found out that that night Angelique Kerber and Roger Federer would be playing, so it would be a great match! The tickets we got were worth 200-300 Dollar! The problem – it was January 14th and we wanted to be on the Great Ocean Road for the day of the match. Did we make it to the match? You have to read our post about the Great Ocean Road to find out 😉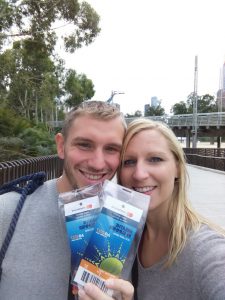 From the tennis area we walked to the Cricket Stadion as well as all the other sports arena in the area. From here it was only a short walk to the Botanical Garden.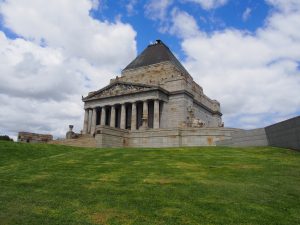 Later that day we went to St.Kilda, a part of the city that is located right at the beach. With the wind and cold it felt a bit like St. Peter Ording at the northern coast of Germany.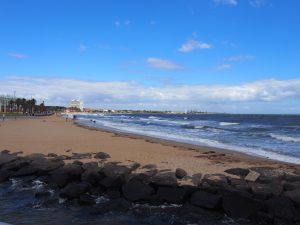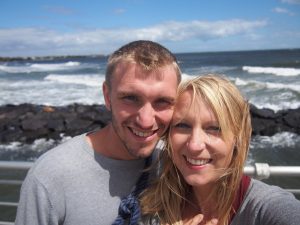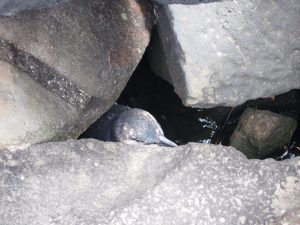 At night we cooked a nice birthday dinner for Jens and went out for some great cocktails at Brunswick Street.
The next morning, our host got home at 6am with some friends and had a little party again. At that point we were really tired and started wondering why he signed up to AirBnB if there was no silence at night – ever! We left early, got our car and made our way to the Great Ocean Road!