The Irazú Volcano, about 1,5 hours from San José, is the highest volcano in Costa Rica with an altitude of 3.432m. The name derives from the native name Itsarú, which means thunder and earthquake mountain.
The first eruption of the volcano was documented in 1723. Between 1963 and 1965 the volcano experienced a period of intense activity which destroyed the peak´s surrounding and seriously affected the cities of Cartago and San José. After that, only one further explosion was registered in 1994. Irazú is very special compared to Arenal Volcano because you are able to stand right at the crater instead of the bottom of the volcano. Knowing that the last eruption was just 24 years ago is kind of scary. However, if you look into the main crater right now, you can´t imagine any kind of activity. But who knows? 5 years ago we stood on top of the crater of Poas Volcano and this year it is very active, so you can´t visit it anymore.
The best time to visit Irazú is in the morning. Chances are best to see the craters without clouds. We went with Sandra´s parents and Marcia, who is part of Sandra´s host family in Costa Rica. We were really lucky when we arrived! Even though clouds were coming in and out, we got perfect crater views. But it was freezing! We had never ever been that cold in Costa Rica. The altitude, storng winds and some rain were quite uncomfortable conditions for our visit. But since the views were so stunning, we didn´t care.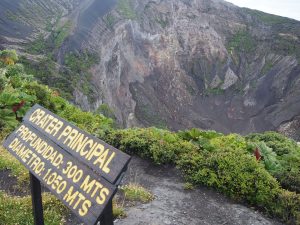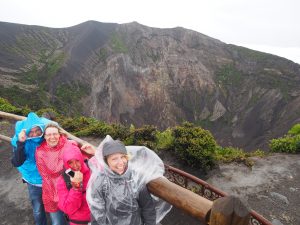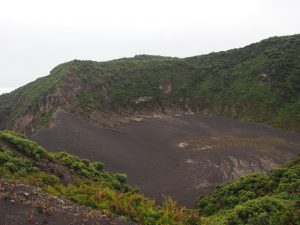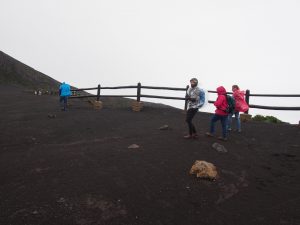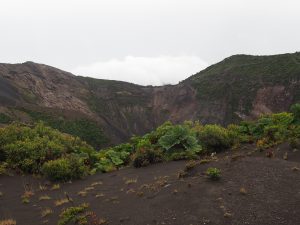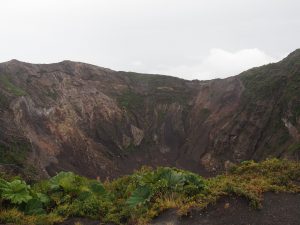 Apart from the lookout right at the edge of the main crater there is another viewpoint. On a clear day you can observe the crater area as well as the Caribbean and Pacific Coast of Costa Rica. Unfortunately it is rarely that clear, especially in the rainy season. However, we were lucky enough to see the crater area and could almost imagine the view on a clear day, just look at the pictures to both sides: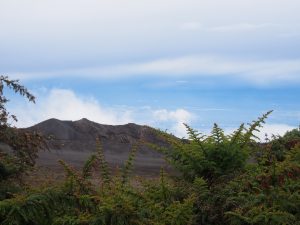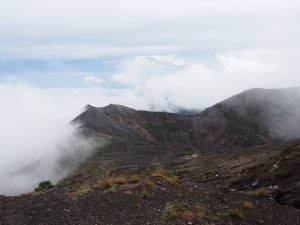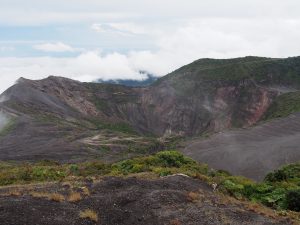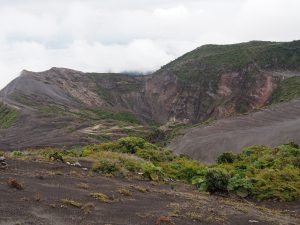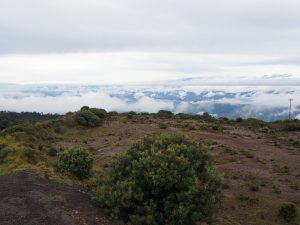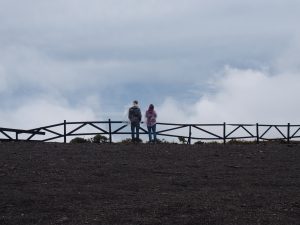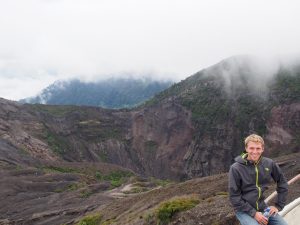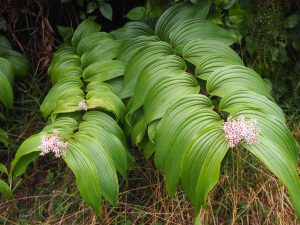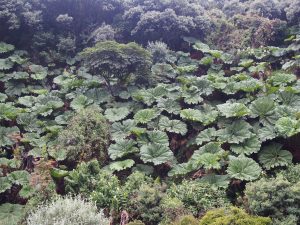 The Irazú Volcano National Park is a great half day trip from San José and we highly recommend it if you got the time. It is a very impressive sight.