We were excited to get to Lima for three reasons – it is at sea level and therefore warmer than where we have been in the last weeks, we know a few people here, and it is South America´s food capital.
It was a long and really curvy bus ride from Cusco to Lima. Jens was sick (these days one of us is always feeling sick) and had a hard time throwing up on the bus. After 22 hours we finally arrived. As soon as we got of the bus it was hot! It was so nice to finally be at sea level again.
By the time we got to Lima, we were a bit tired of cities, so we can´t tell you much about the city itself. The historical center is beautiful.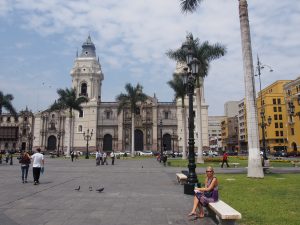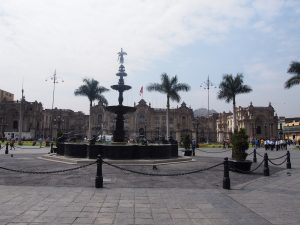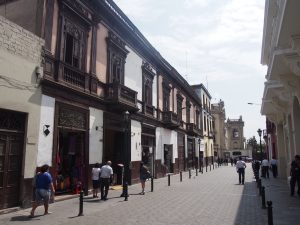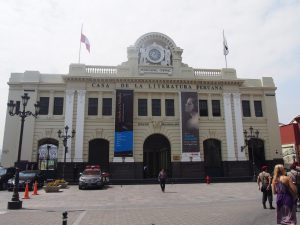 The main tourist quarter is Miraflores, a very modern, secure and western quarter. It also houses Huaca Pucllana, a ceremonial center from the Lima culture that dates back to AD 400.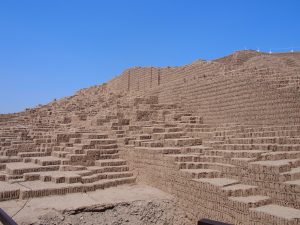 When you walk along the coast you get from Miraflores to Barranco, an even richer but also quite nice part of the city, full of good bars and restaurants.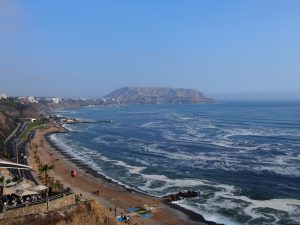 We believe that you need to go to a lot different parts of the city to really get to know Lima. But as we said, we were tired of cities, so we didn´t do much except meeting friends and eating good food. As the food capital of South America, Lima has a lot to offer, from international cuisine to local specalties. We want to introduce you to some of those.
Ceviche – we have already told you about our cooking class in Arequipa. We had some amazing ceviche in Lima, especially in a small restaurant called Siwichi.
Anticuchos – beef heart. Best place to try this is at Tio Mario in Barranco.
Cuy – even if this isn´t a specialty of Lima, it must be mentioned as part of the Peruvian cuisine.
Ocopa – a dish from Arequipa. Potatoes with a peanut sauce
Rocoto relleno – also from Arequipa. Peppers filled with meat and a spicy sauce.
Paiche – the huge freshwater fish that we told you about from the Amazon. We had that a lot around Iquitos.
There is a lot more to find in Peruvian cuisine, these are only some examples that we tried. It has definitely been the best food so far in South America on this trip (even though there are not many vegetarian options).
Apart from eating, we met a lot of friends in Lima. Sandra knew a few people here, and it was nice to catch up.