Almost everyone visiting Myanmar makes his way to Inle Lake at some point – and this happens for a reason! The 22km long and 11km wide lake and its surroundings have so much to see that you could easily spend a week here!
Even tough we didn´t have the perfect weather (especially bad for the pictures, sorry!), we had a great and very relaxing time here after our trek. We spend three nights here and loved it!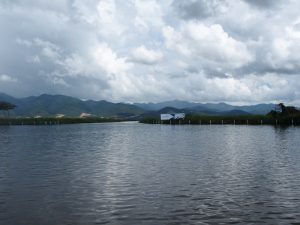 The day we arrived from the trek we didn´t do much anymore except having a really long shower, doing some laundry and getting good food. The next morning we woke up early because we had booked a boat with driver for the whole day to drive us around the lake.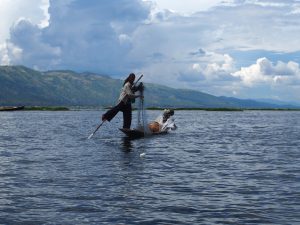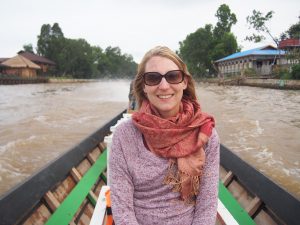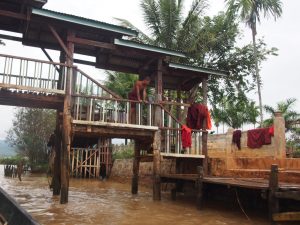 There are so many places to visit that it is hard to decide where to go. The boat driver usually already know the main places, and you can just tell them where else you would like to go. Our favorite was the temple at Inthein village. You climb up the mountain and have amazing views of the temple as well as the lake.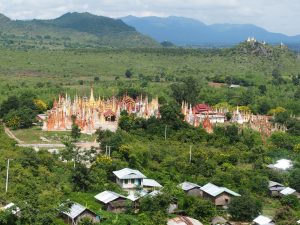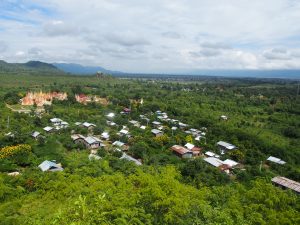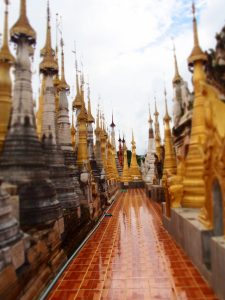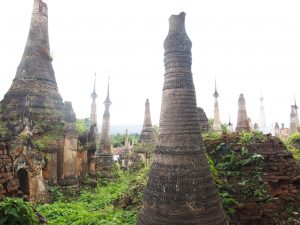 There were so many baby dogs here it was hard to resist taking one home 😉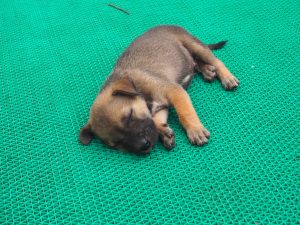 We also went to one fishermen´s village. The houses are built on stilts in the water, and you can watch people working, showering, working in their floating gardens, …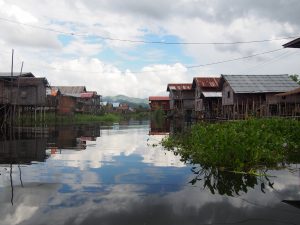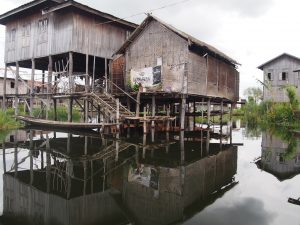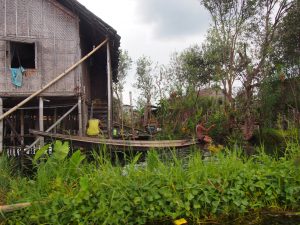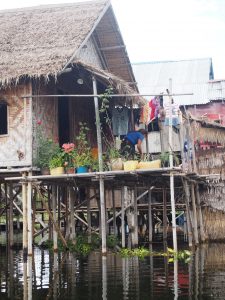 There is also a five-day market, rotating between different villages around the lake. The most famous one is at Ywama village, but it became so touristic in the last years that it is now terrible. We were really disappointed, but unfortunately it was the only market on that day. If you happen to be here on the Ywama market day as well, don´t even leave your boat!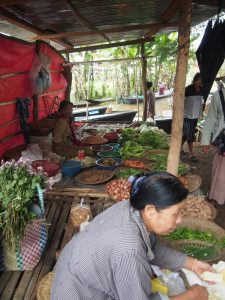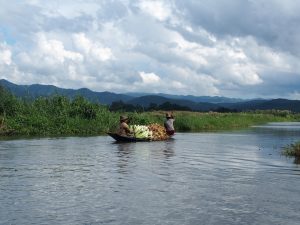 One of the main highlights at the lake are the floating gardens. Farmers grow all kinds of fruit and vegetables here on long wooden trellises supported on floating mats of vegetation. We are still wondering who had the idea to build this?? You see farmers paddeling through their plantations and coming back with boats full of fruits or vegetables.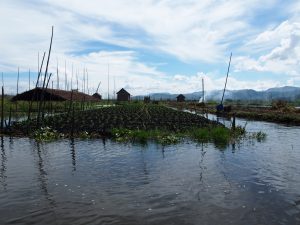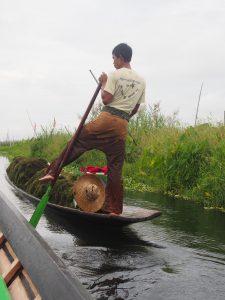 Apart from that, we went to Phaung Daw Oo Paya and Nga Hpe Kaung, a monastery also built on the lake.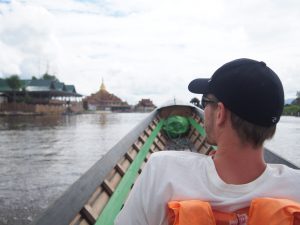 The boat driver also take you to some workshops for e.g. silver or cigarette making. These are of course quite touristic places where they try to sell you stuff. But it feels like you are still spending your many locally (if you decide to buy anything), and if you don´t want to go there you can just tell the boat driver.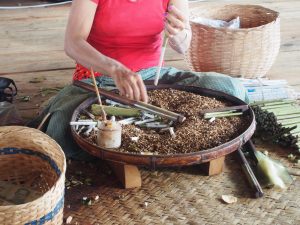 Unfortunately Jens was sick today and tortured himself through the whole day of a boat ride. He even left a gift, vomiting behind the holy temples of Phaung Daw Oo Paya 😉 By the time we got back he had a fever and felt really bad. So Sandra went to the best restaurant in town – Paw Paw – for some delicious curry. She asked the owner if she could get some rice to go for Jens. The lady sat down with here and interviewed her for about 5 minutes about the sick patient, and in the end cooked him the best lentil and ginger soup which helped Jens improve within one day!
The next day Jens was feeling much better. We rented to bikes and cycled to Khaung Daing Hot Springs, where we just relaxed in and at the pools for a few hours with some cool drinks. On the way back we went to the Red Mountain Estate Winery, the only vineyard in the country. You get really nice views but really bad wine 😉 We did the wine tasting including two red and two white wines, but can´t recommend any. It is still worth the trip for the views, especially for sunset.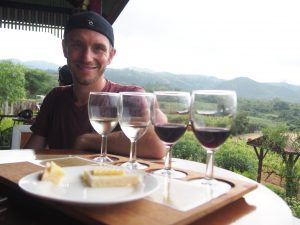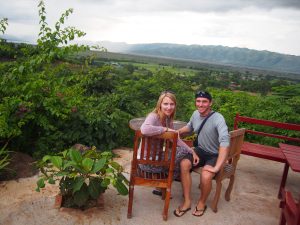 When we drove back we got into a really bad rain storm and by the time we returned the bikes we were soaking wet 😉 We went to Paw Paw restaurant again, where the owner was very happy to see a healthy Jens and had a nice dinner again.
The next morning we took the early bus to Bagan, which took about 9 hours.