Do you want to know how we almost got killed by lightning, and how much water you really need for a shower? Then keep reading…
We were trekking again! Seems like we got a new hobby… We had planned to take a bus from Mandalay to Inle Lake, but then we read about this 3 day / 2 nights trek from Kalaw to Inle and changed our plans.
Trekking without a guide is not recommended here, so we decided to check out Rural Development Society, a NGO that offers treks as well. Tommy, the founder of the NGO and an ex-political prisoner, welcomed us at his small gift shop in the town of Kalaw and took as right away to the children´s home and school which has been built with donations in the town of Kalaw. About 50 children between 8 and 18 years old live and go to school there. We are warmly welcomed and some of the kids practise their english knowledge and try to talk to us. Rural Development Society also builds water supply, schools and libraries in rural areas based on donations and volunteers.
The next morning Tommy and our guide Zarni picked us up and drove us to the starting point of the trek. The trek itself can´t be compared to our trek in Nepal. It was in low altitudes and a totally different scenery. Apart from that, it was not at all developed for tourists. We met only about 20 other tourists every day. We walked through rice fields, green tea and orange plantages and small villages.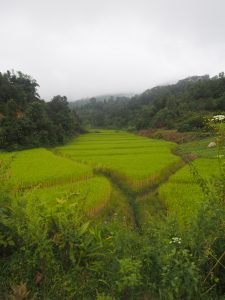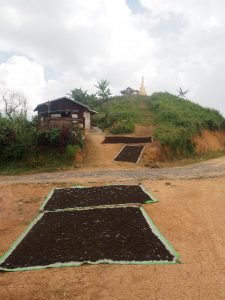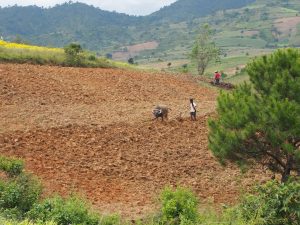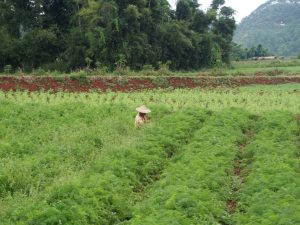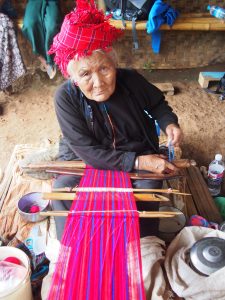 Most of the villages did not have any running water at all. We passed by some of the water supplies that had been built by Rural Development Society, but still there was just one water supply in the whole village. Both nights we stayed at family´s homes and we experienced ourselves what it means to be without running water. After all our travels this was the first time we have experienced this and it was a really challenging and eye-opening experience. For the first time we noticed the luxury that we have every day and that we do not even appreciate it at all. Have you thought about your shower today? Or about every time you flushed the toilet and washed your hands afterwards?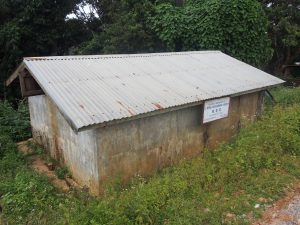 Apart from the amazing experience of living the rural life with a local family, we also really enjoyed the trek itself. Some funny and frightening things happened on the way. On the first day it was cloudy, but didn´t rain. We saw some lightning but it wasn´t really close. We went on and then suddenly – out of nowhere – lightning struck the floor just 2 meter next to us! We saw the light and felt the floor tremble badly. Funnily our guide was screaming more than Sandra 😉 It was quite scary and for the rest of the day we were afraid this might happen again. During the night it was raining, so on the second day the path was really muddy. It was really difficult to walk. We walked 5 hours until we had lunch, and by that time we were already really tired. But it was three more hours to our final destination of the day. We kept on going and after a while we came across a big puddle which we had to cross. Sandra slipped and fell right into the muddy puddle! But not just with a leg, she fell right onto her butt and was totally wet! After two days it is funny, but in that moment, when you only have one pair of pants and no running water for the next 48 hours it was a nightmare 😉 She put on Jens sleeping pants and we kept on walking. When we came to our village we bought 4 bottles of water so that she could take a shower. It felt like this would never be enough. In the end two litre were just fine. Again – how much water do we use every day when we take a shower? Both toilet and shower were about 50 meter outside the house. Especially at night you think twice whether you really have to get up and leave the house.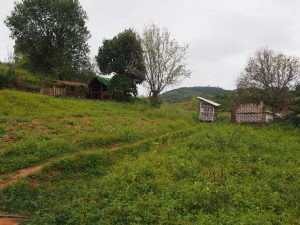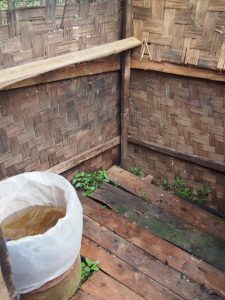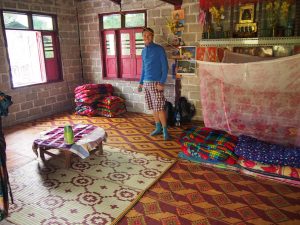 After three days we arrived tired but happy at Inle Lake. Unbelievably we were more tired than after 11 days of trekking in the Himalaya.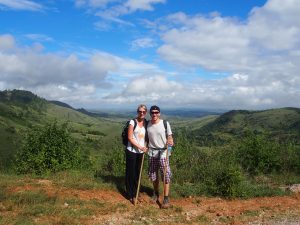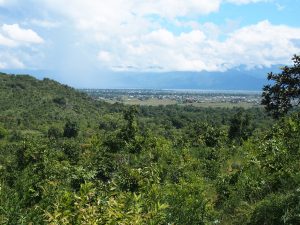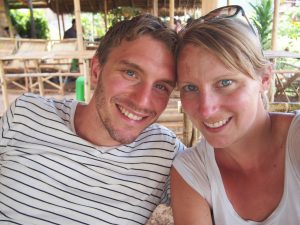 We higly recommend this trek to anyone coming to the region. We had a great guide as well as an amazing cook (yes, right – we had not water BUT we had our own cook) who made the best food we ever had in Myanmar.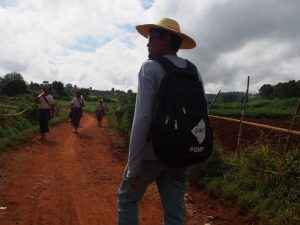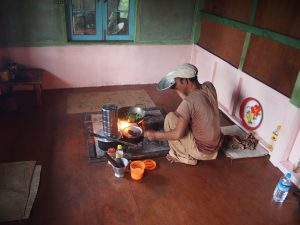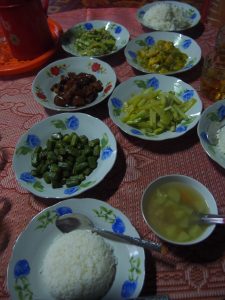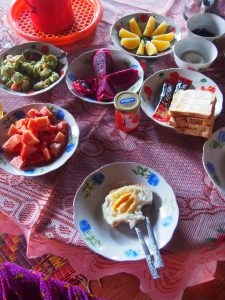 We also believe that Rural Development Society is really worth considering if you want to donate money. It felt like the money really gets to the people that need it the most. You can never be 100% sure, but for us it felt right. It might also be worth considering to volunteer for a month as an English teacher at the children´s home in Kalaw. If you would like to check it out yourself, please check https://ruraldevelopmentsociety.wordpress.com/
After lunch we took a one hour boat ride to our stop for the next three days – Nyaung Shwe at Inle Lake – and got a first idea of the beautiful scenery here.