After too many South American cities we got a big surprise – Quito! The historic center was the most idyllic and the people were great – just as every else in Ecuador.
Historic center
We immediately fell in love with the historic center of Quito. We just wanted to walk through each and every street because their were some nice colonial houses around every corner. There are quite a few nice plazas in the center to just sit and watch people. We went up to the top of Basilica del Voto Nacional from where we had great city views.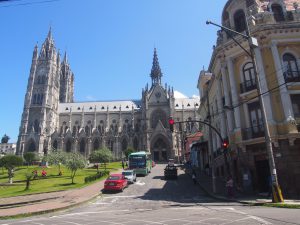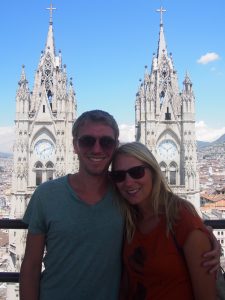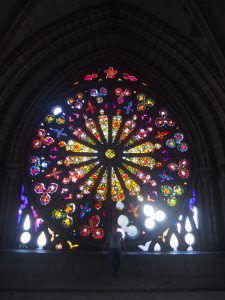 There is not much to say about the center, just enjoy the pictures!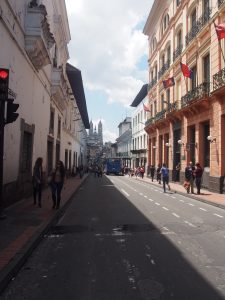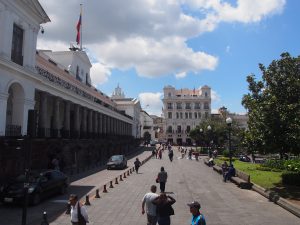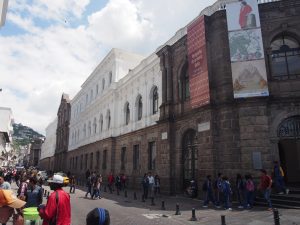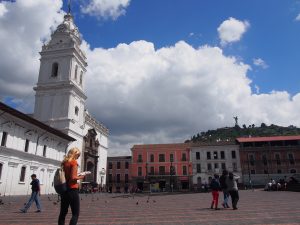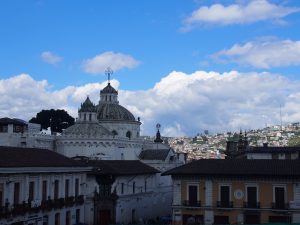 La Ronda
La Ronda is a street in the historic center of the city. During day it is just a street with some nice colonial houses.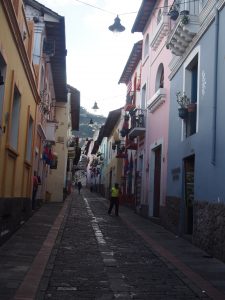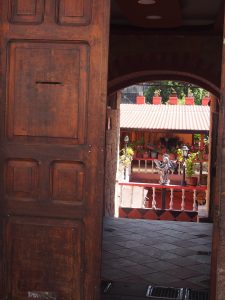 At night, the whole street turns into one big party. Many bars and restaurants open up and there is live music in each of them. Furthermore, some bands just play in the street. We went here to celebrate our 8 months of travelling (unbelievable!). We found a drink that reminded us a lot of German "Glühwein" – Canelazo. It is a hot drink made out of a fruit called naranjilla with cinnamon and liqour. Definitely a drink for a headache 😉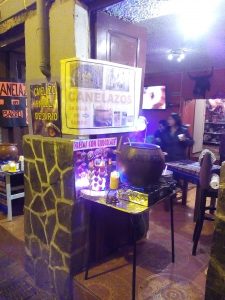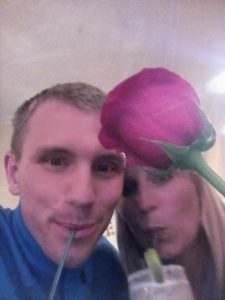 La Mitad del Mundo
Did you ever wonder what it feels like to walk on the equator? Well, it doesn´t feel any different 😉 Especially when the real equator is about 200m from the monument and the tourist attraction and we couldn´t find it. But we learned two important things: First of all, it is not true that the water of the toilet flush runs in different direction depending on what side of the equator you are on. Secondly, you weigh less close to the equator! It is less than one kilo, but at least… So ladies, come here to start your next diet, you will feel better without doing anything 😉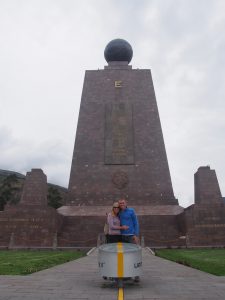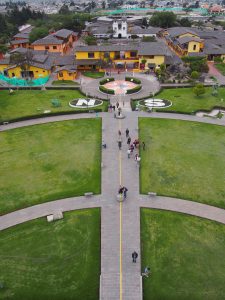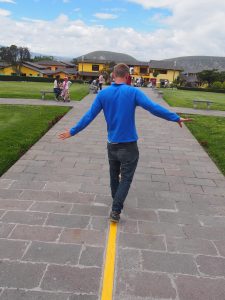 Meeting friends
In Buenos Aires, Sandra shared the apartement with Israel, a guy from Ecuador. His parents live in Quito, so we had to meet them. Sandra met them already in Buenos Aires. They are the most lovely people we have met on our entire trip so far. We felt like at home with home-made food and lots of love. Thank you very much again, it was amazing!