In Peru there are too many trekking options. We have planned to do a few, and the first one was a three-day hike in the Colca Canyon. The canyon is the second deepest in the world. Depending where you are it is between 3.270m and 1.200m deep. In comparison, the Grand Canyon is "only" 1.800m deep.
We had planned to do the trek on our own. But the tours were so incredibly cheap that we went with a guide and a group of ten.
Day One
We were picked up in Arequipa at 3am to drive to the canyon. After three hours we had breakfast in Chivay, a small village. From there we drove on to the Cruz del Condor. From this viewpoint you can see the Andean Condor flying through the canyon in the morning. We saw quite a few and it was magical! Words and pictures can´t really describe the moment.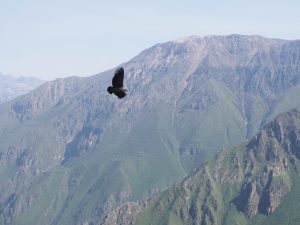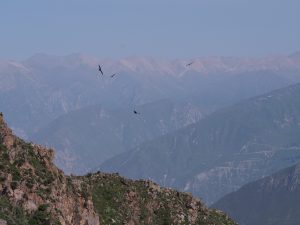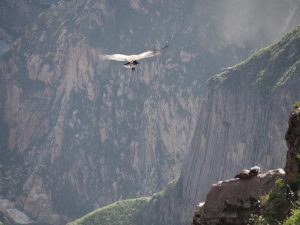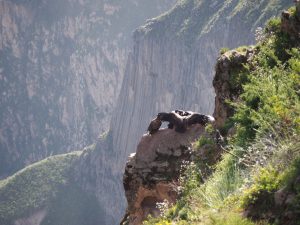 After another 30 minute drive we started our hike close to the village of Cabanaconde.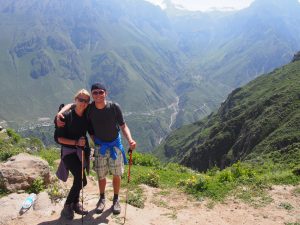 We descended from about 3.300m to 2.200 on a zig-zag way in a four hour hike. It wasn´t too exhausting but it was quite hot because we had to walk in the sun all morning (and didn´t bring many snacks).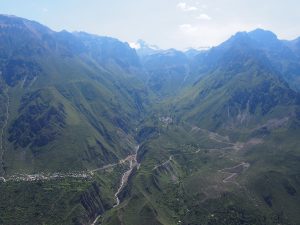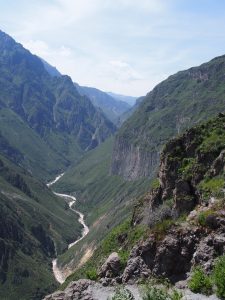 You can do the trek in two days when you move on after lunch in San Juan del Chucchu. We decided to take it slow and enjoy a few days without wifi in the nature. So when we arrived for lunch we were already at the place we stayed over night. We enjoyed the beautiful view and some books for the rest of the day. Unfortunately we were in a boring group of people who didn´t talk much…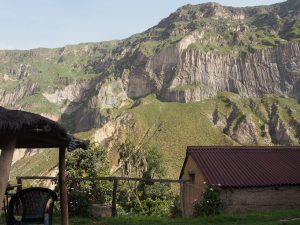 Day 2
The second day was really relaxed. We started walking around 8:30am. Today, we went through the bottom of the canyon. We hiked up and down along the river, visited some small villages and enjoyed some really nice lookouts.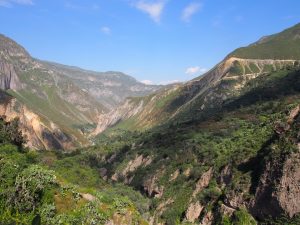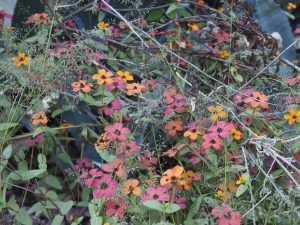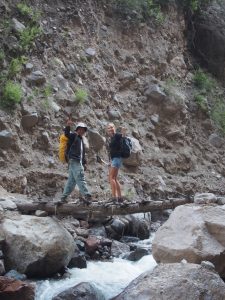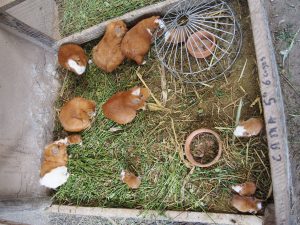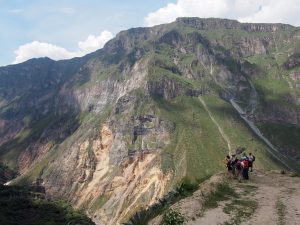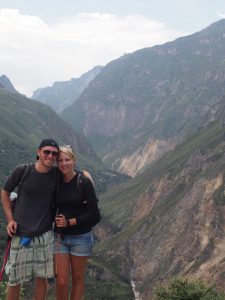 After just four hours we arrived to Sangalle oasis, a really tropical place within the canyon. There are some basis hotels there and they all provide a nice pool to relax after the "exhausting" hike. We stayed at La Palmera Lodge and spent the afternoon at the pool, picking mangos and figs from the tree.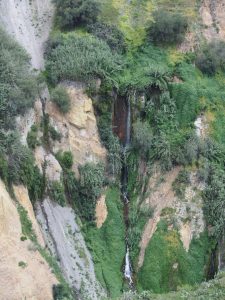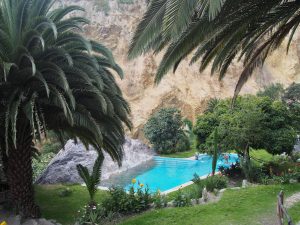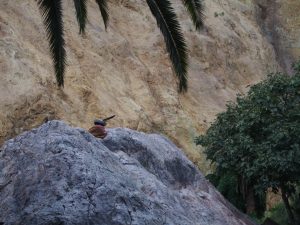 Day 3
The most beautiful but also most exhausting day was the last day. We started to hike at 4:45am. At that time it was still dark and we had a gorgeous sky of stars. The reason we started so early was to avoid the sun on our 1.100m vertical ascend back to Cabanaconde. Since we know these kind of ascend from our trek in Nepal, we haven´t been looking forward to it.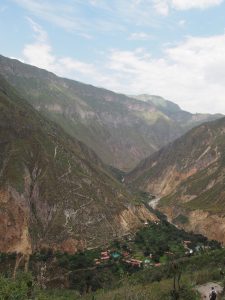 We started with a flashlight in our hand and slowly made our way up. Watching the sunrise over the canyon was a wonderful reward for the early morning and the hard ascend.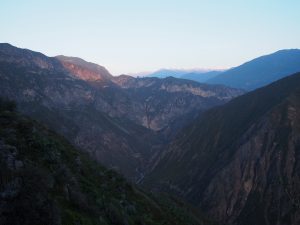 If you are too lazy for the ascend you can hire a donkey to take you up. We couldn´t believe it when two young and fit people of our group did that! The first two days really hadn´t been hard, so hiring a donkey for the only difficult part of a three-day trek is kind of stupid. Where is the sense in going at all?
It took almost three hours to get up and we were happy when we arrived. We hadn´t had breakfast before we started, so everyone was starving!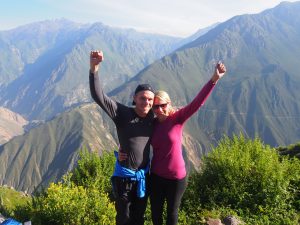 We walked another 30 minutes to Cabaconde for breakfast.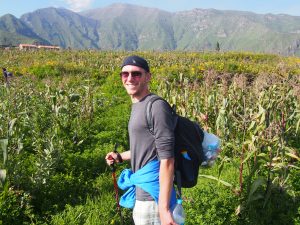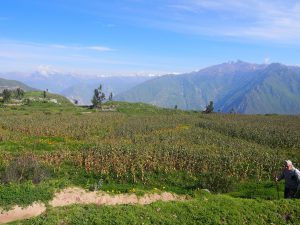 After that we started to get back to Arquipa. On the way we stopped at a lookout to the Colca valley, lunch and the best part – hot springs!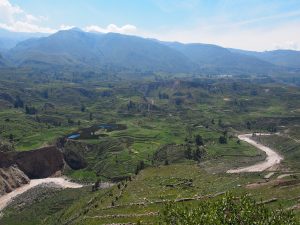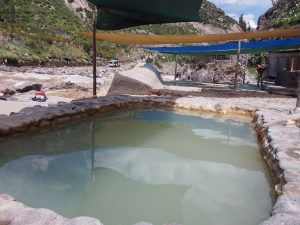 There was another lookout to see all the volcanoes around, but it was too cloudy to see them.
In total, this was a really nice trek and worth every minute of it. It wasn´t as tiring as other treks on this trip, but colca canyon is really impressive!