We arrived to Thailand´s South on December 10th in search of the perfect beach. We noticed that it is quite difficult to find that and not have 200 other traveller at the same place. But what we found then was even better.
Our original plan was to go to Ko Tao first, but due to bad weather conditions we changed our plans last minute and booked a flight to Krabi. After a short night in Krabi Town we set off to our first beach.
Railay Beach
Technically not an island you still have to take a boat to reach this beautiful place. A perfect white sandy beach along with turquiose water, surrounded by limestone crags. A paradise for rock climbers, swimmers, kayak fans, …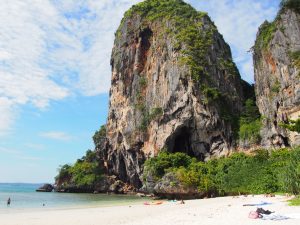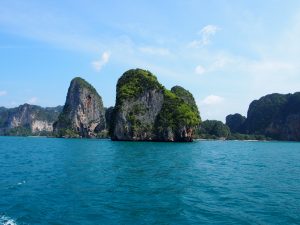 Unfortunately it is totally overcrowded.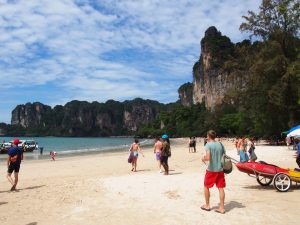 In a relatively small place, there are hundreds of people. At the beaches, there are so many boats that it gets difficult to find a good place to swim. The worst thing is the totally exaggerated price level. We paid 20€ for a bungalow that didn´t even have a toilet flush. Prices for a bottle of water rise from 13 to 40 Baht. So we just spent one day here and quickly left to another place.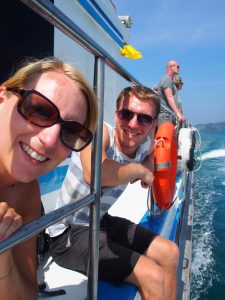 Koh Lanta
Koh Lanta is a relatively big island with a few really nice beaches on its western coast. We decided to go to Klong Nin Beach and quickly found a place to stay. Just a small comparison with Railay – we stayed in a nice beach resort with a big bungalow and even a pool for the same price as in Railay. We immediately knew that coming here was the right choice. It was just the perfect mix of a good infrastructure and a laid-back place for some perfect beach days. We had planned to stay for 2-3 nights and extended again and again to 5 in total.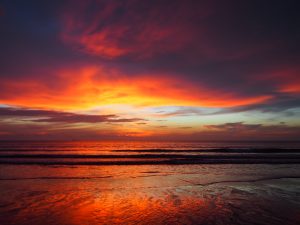 We rented a scooter for 3 days and explored the island.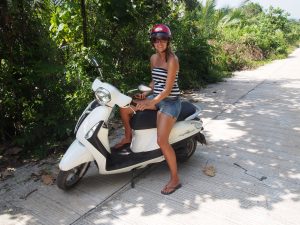 Lanta´s old town on the east coast was definitely worth a visit: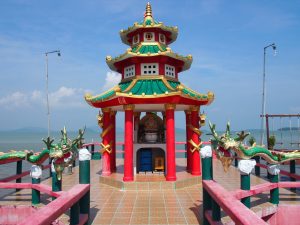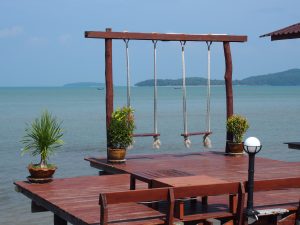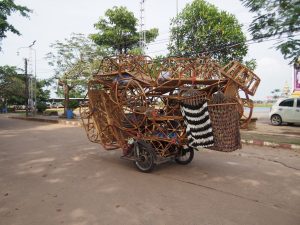 On the west coast there are many beaches to stop at, and they serve everyone´s need of a perfect holiday. All the way to the south there are some quiet bays with very few people. Just be aware of the monkeys who steal your bags at Bamboo Beach!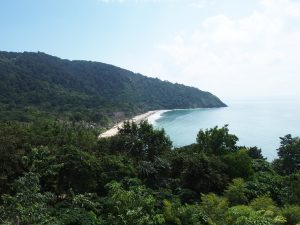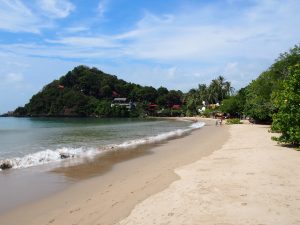 Pra Ae (Long Beach) further north has the perfect turquiose water but is more developed.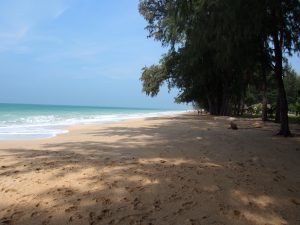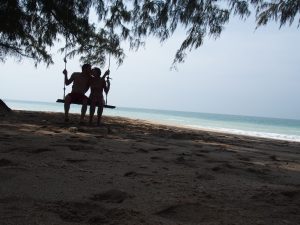 We had the best food at Mama´s restaurant at Klong Nin Beach (Papaya Salad and sticky rice in cococnut with Mango!) and at Three Sisters Restaurant at Klong Kong Beach.
So far, the places we have been to have been the right choice. Nice beaches and a lot of sun, good food. But – since it is very hard to satisfy us completely – we missed the culture. We had been to such culturally rich countries in the last three months, that spending time at beaches with villages made up for tourists can be quite boring. But luckily, we found the two perfect spots for a good mix of culture and beach, just where we didn´t expect them at all:
1. Phuket Town
Phuket? We thought we would just touch this island because we have to and then quickly move on without staying. We got some good recommendtions for some more quiet beaches, but in the end we decided to go somewhere else. But then we read about Phuket Town. Lonely Planet describes it the following way: "Bubbling up throughout the emerging Old Town is an infusion of current art, music and food attracting a very style-conscious, mostly Thai crowd" reading this and more we had to come here! Since we had to get to Phuket to move on anyway, we decided to stay for a night and check it out. This was the best decision! The old town reminded us a little of a mixture of Trinidad (Cuba), Hoi An (Vietnam) and Luang Prabang (Laos). It is a great place to spend a day or two. Chino Town Gallery Hostel was a cool and stylish place to stay. Here are some pictures: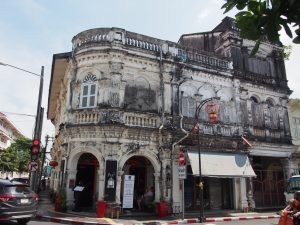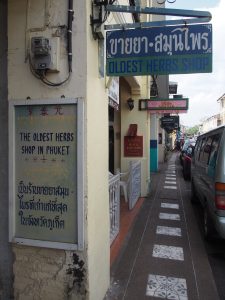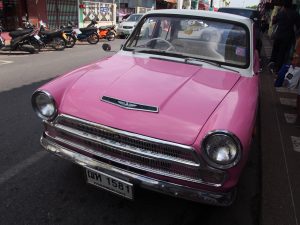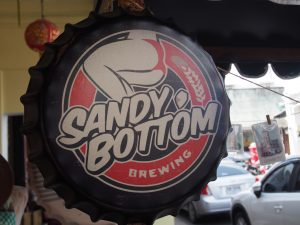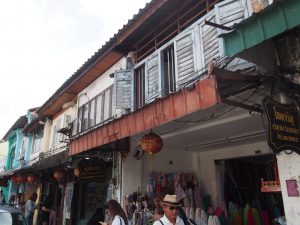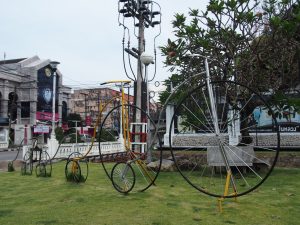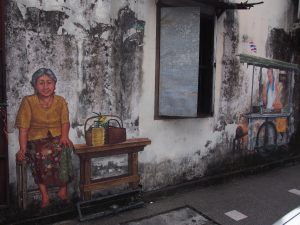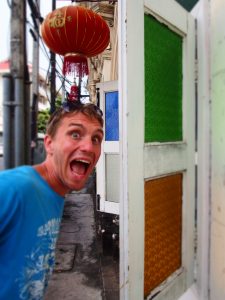 The night market was one of the best, biggest and craziest we have seen so far. We finally had good local street food again! We also tried a fried maggot here. It is not bad, but we still prefer other snacks… 😉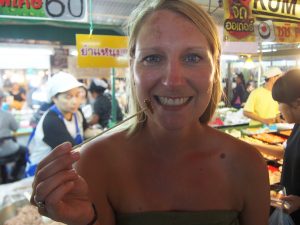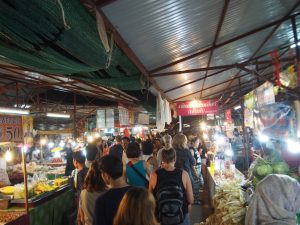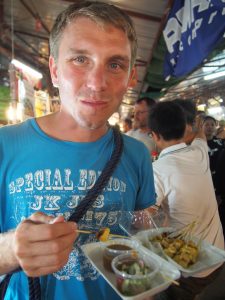 2. Koh Yao Noi
This island just a 30 minutes boat ride from Phuket is definitely one of Thailand´s hidden treasures. The people here are mainly fishermen, rubber tappers, fruit and rice farmers and craftsmen, instead of living from tourism only. We arrived at Hat Sabai and immediately fell in love. The beach is not perfect – swimming is impossible at low tide, there is a small street right behind, and there are a lot of stones in the water. That might be why not many tourists come to this place. But it is quiet, the people are even more friendly than anywhere else and it is a great place to get in touch with locals and other travellers.
The communities here are mainly muslims, and therefore it is recommended to wear trousers and longsleeves, especially when visiting the villages. Alcohol is not sold in the supermarkets, but you can get beer and cocktails in most restaurants (although it is very expensive).
The weather wasn´t the best when we were here, but that wasn´t too bad. We discovered the island, its beaches and villages, on a scooter again. Sandra went to a yoga class at Island Yoga Retreat. Unfortunately we only found out about this place one day before we left, because they have great yoga courses in a beautiful location looking at the beach.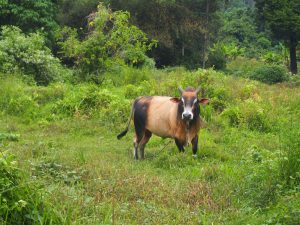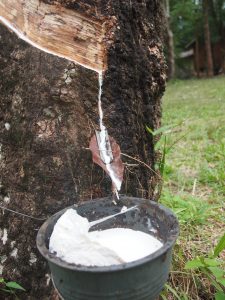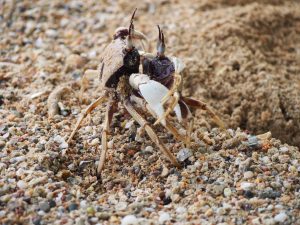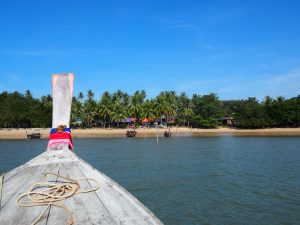 We rented a small bamboo bungalow at Pasai Cottage right at the beach. It was such a beautiful place with friendly staff. The food in their restaurant was amazing and with the calm music and the relaxed atmosphere every evening it felt almost like a christmas mood 🙂 We even watched the staff decorate a small christmas tree – it looked terrible!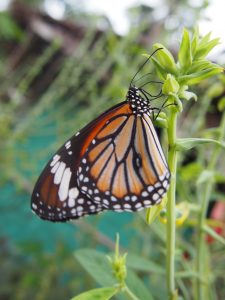 Even though it wasn´t the perfect paradise beach island, we got the experience when we went on an island hopping boat trip with a local we met at the beach. He took us and a french couple on the whole day trip for a good price. We visited some islands around Koh Yao Noi for some beach time and snorkeling.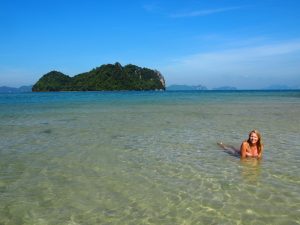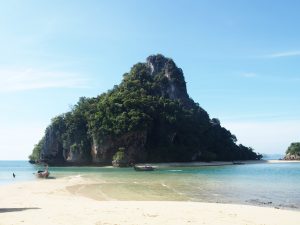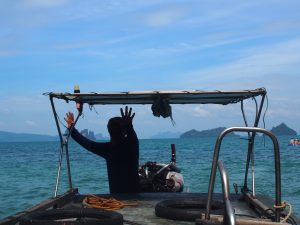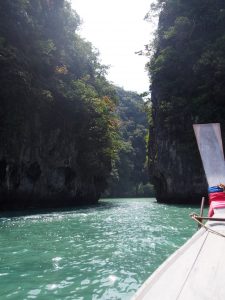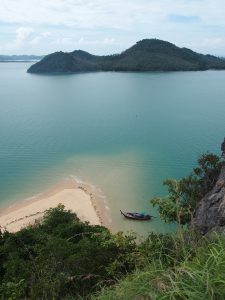 We were really surprised to find these two places, which were so different to what we expected from Southern Thailand. Our next stops will be Khao Lak for christmas, Khao Sok National Park and Koh Phayam for New Year´s Eve.