It is finally time to say goodbye to Hamburg. Jens left today (flying from Hamburg to Mannheim, which was a big dream as well). Yesterday we had to leave our beautiful apartment, which was very emotional as well.
After four years in this city it really feels like home.
Some say Hamburg is the most beautiful city in the world and we must say that it is really true (we might update this after our trip around the world). We had four truly amazing years in this city and enjoyed every second of it. If you ever come to visit, these are our all time favorites:
Walking around the Alster or taking a boat to paddle around its little channels. Looking at Jungfernstieg from the water and refreshing in the fountain on one of the rare hot days in the city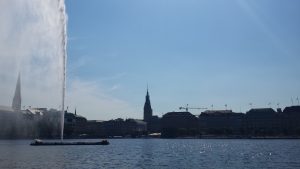 The harbour – it can be quite touristic especially around Landungsbrücken but it just is a big part of the city. Having a drink at Strand Pauli and eating fish sandwiches at Landungsbrücken 10 is definitely one of the best things in Hamburg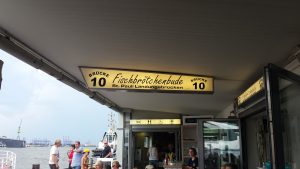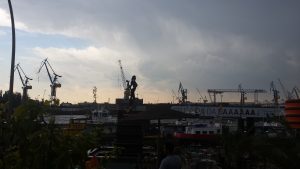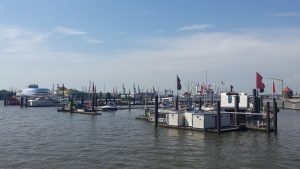 From the harbour take one of the HVV boats to Övelgönne and wander around Elbstrand. Have another Alsterwasser at Strandperle!
Fireworks on the Alster during "Alstervergnügen" or Kirschblütenfest. There are houndreds of fireworks during the year in Hamburg, but these are really worth it.
Breakfast and shopping at Markzeit – in winter season at Fabrik in Altona, in summer season in
Have a barbecue at Stadtpark, Schanzenpark or at the Alster
Concerts in Stadtpark – it might rain heavily, but these are the best concerts!
Watch a movie at Abaton cinema
Enjoy a very special view on the city from the big wheel at Hamburger Dom
Beautiful hand made Jewellery at a good price – Amara Ajai
Wasserschloss – very nice tea shop and great restaurant in a beautiful location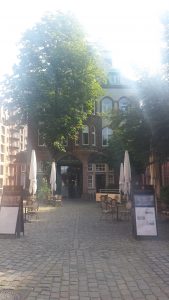 Echtasien – Best Sushi in the world!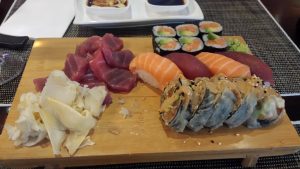 Maharani and Maharaja – the best Indian food we ever had
Quan Do – Original Vietnamese Pho
La Famille – best Croques in the city
Cucina d´Elisa for the best Italian food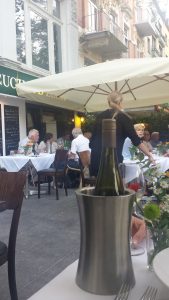 Luicella´s Ice Cream at St Pauli – best ice cream in the city. Vegan and normal ice cream available.
Have a drink at coffee to fly and watch the planes leave and arrive at Hamburg airport
3 Freunde Bar for some of the best cocktails – ask the bartender for a special recommendation
There are so much more things to do, there is not enough space here to tell you about all of them. You have to come and see by yourself!
And last but not least, we leave behind some of the best friends in the world, my "esposa", the one and only – Hamburg wouldn´t have been the same without you!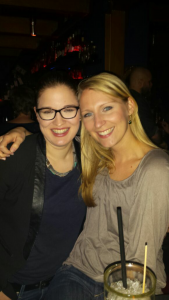 Goodbye Hamburg, we will definitely miss you very much and we will hopefully be back soon!